CityMoS at ITS World Congress 2022
We are excited to announce that we are part of ITS World Congress 2022, the premier event in intelligent transportation, taking place September 18-22 in Los Angeles exploring "Transformation by Transportation." The global event brings together world leaders, practitioners, policy makers, researchers, and private industry to advance and unite the intelligent transportation systems (ITS) industry.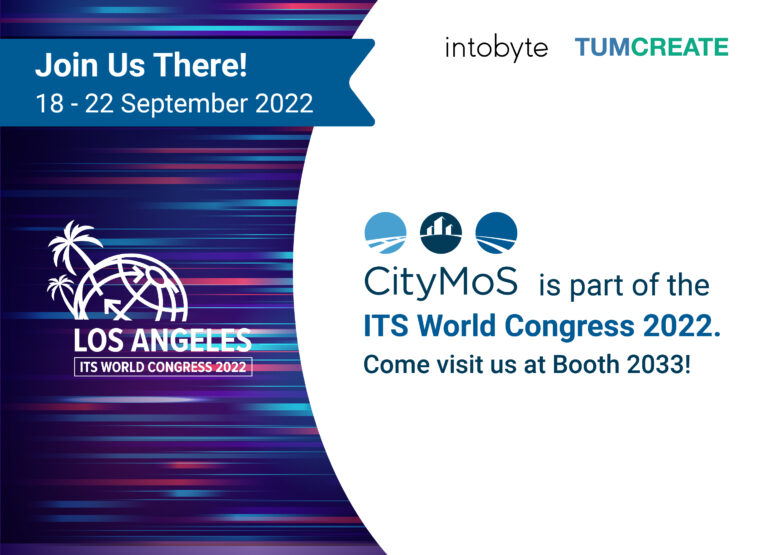 We are showcasing CityMoS in the Innovation Zone, a launchpad providing industry leaders with opportunities to interact with featured, early-stage companies toward the goal of commercializing offerings that will transform mobility. We will feature interactive live demonstrations so that visitors can explore the enhanced capabilities and powerful features of CityMoS and learn about the various application areas.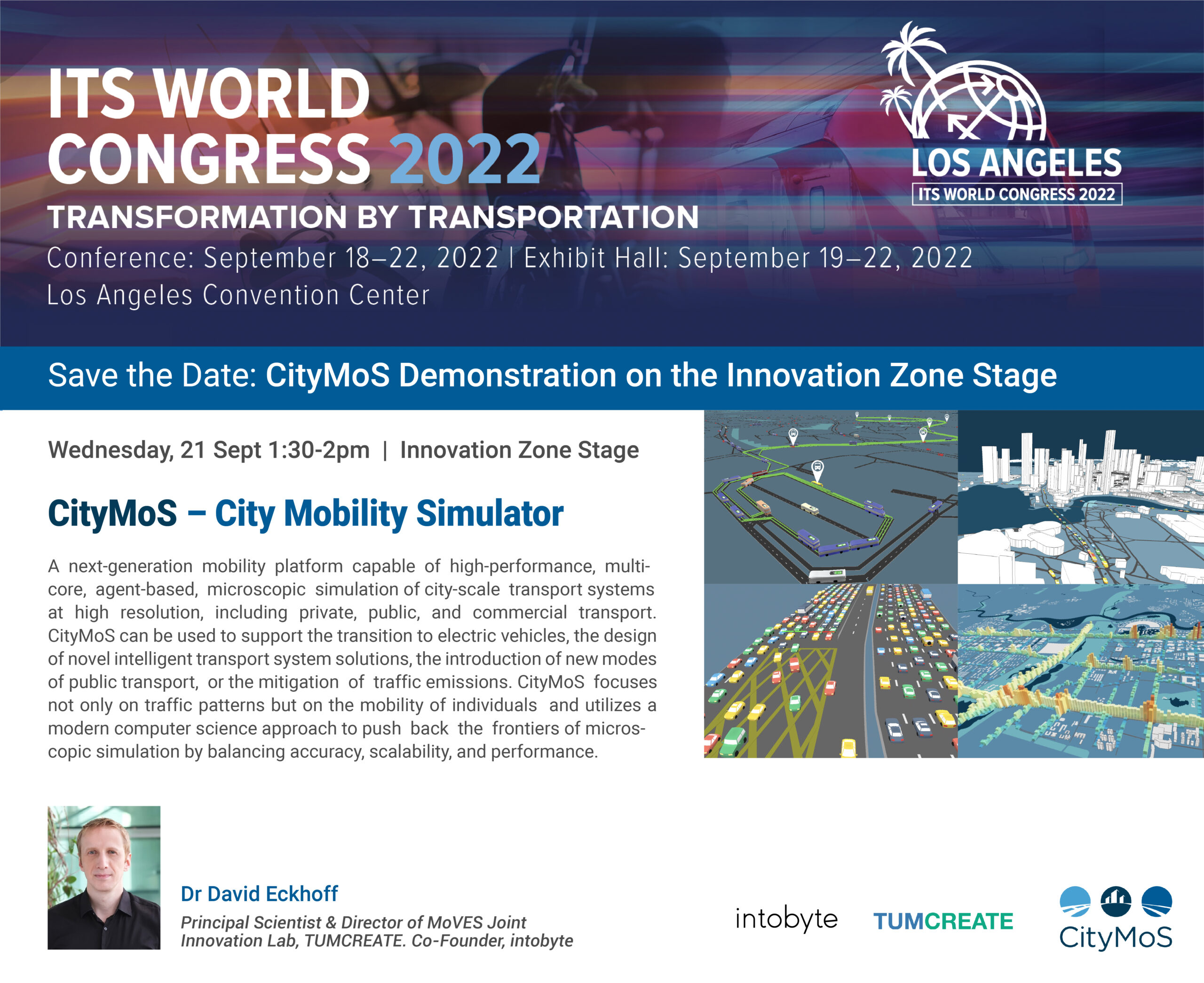 Our City Mobility Simulator will be included amongst the showcases on the Innovation Zone Stage curated by the California Mobility Center. Intobyte's co-founder Dr David Eckhoff will demonstrate CityMoS and present the powerful features and enhanced capabilities of our next-generation mobility platform on Wednesday, 21 Sept at 1:30-2pm PDT.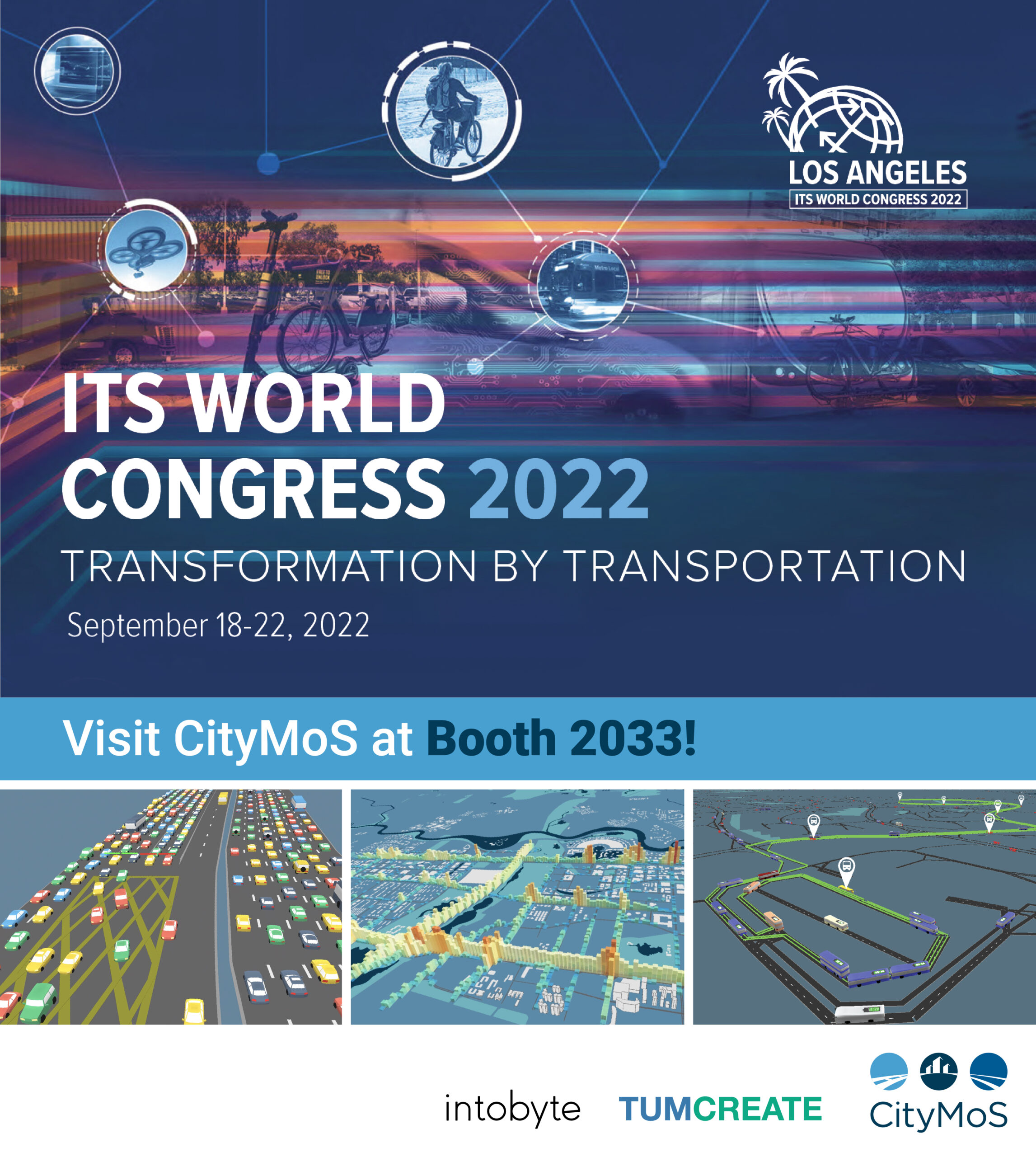 We are looking forward to the big event, bringing together the brightest minds and innovative solutions focused on Greener, Safer, & Equitable Mobility for all – and we are part of it! 
Meet us at booth 2033 and connect with us, so we can support you in answering your mobility related what-if question and achieving your mobility goals. See you there!