CityMoS at Future Mobility Asia 2023
CityMoS Team to Showcase Next-Gen Simulation Solution 
at Future Mobility Asia Exhibition & Summit 2023
.
CityMoS, the high-performance digital twin solution for city-scale transport systems, will be showcased at the Future Mobility Asia Exhibition & Summit 2023 taking place on 17-19 May at QSNCC, Hall 3, in Bangkok, Thailand. The CityMoS team will be exhibiting at Stand MA28 in the Singapore Pavilion, where visitors can see live demonstrations and learn about the capabilities and application areas of CityMoS. 
Future Mobility Asia is a comprehensive showcase of all future clean mobility concepts, solutions, technologies and innovations. Organised under the patronage of the Ministry of Energy Thailand, the exhibition and summit is the central meeting point for OEMs, mobility innovators, after-market suppliers and technology solution providers to meet, network and drive forward the mobility transition and transformation in Asia.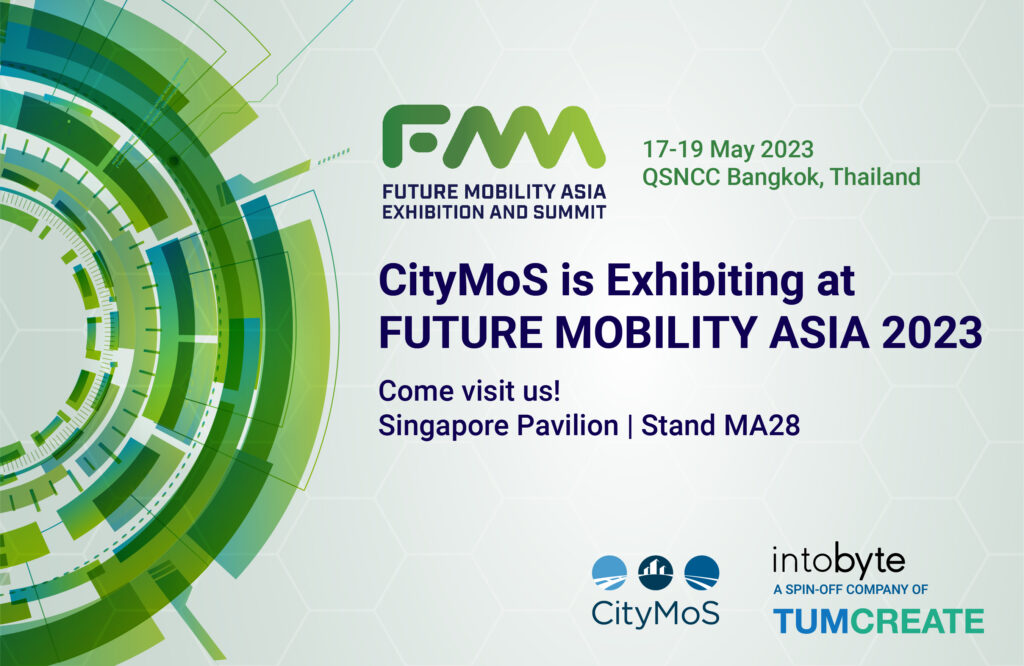 The CityMoS team is excited to be part of this event and looks forward to engaging with visitors to showcase how CityMoS is enabling future mobility with its next-gen simulation capabilities.
CityMoS is a powerful platform that can help cities, transport authorities, and service providers make informed decisions and plan for the future by simulating the impact of different scenarios on the transport system. CityMoS is designed to support the electrification of transport systems. The platform has been proven to be especially useful in this domain and has been used to support Singapore's country-wide building of charging stations for private vehicles, buses, taxis, and commercial fleets.
Building onto the award-winning success story in Singapore, CityMoS can answer transport electrification questions in terms of where and how many charging stations a city needs. By coupling CityMoS with a power grid digital twin, the solution can be used to analyze whether the electric grid can support the new energy demand. This innovative approach enables the analysis of various parameters such as the level of electrification, energy grid upgrades, incentivization, and smart charging strategies for cities around the world. 
In addition to its electrification capabilities, CityMoS is a comprehensive simulation solution that can simulate a wide range of scenarios. CityMoS also supports the optimisation and electrification of public transport and commercial vehicle fleets. With CityMoS, users can analyze and help mitigate traffic emissions, optimize traffic flows in congested urban environments, and study new modes of public transport, including autonomous shuttles. The digital twin platform provides users with a realistic representation of the transport system and enables them to evaluate and optimize their mobility networks for efficiency, safety, and sustainability.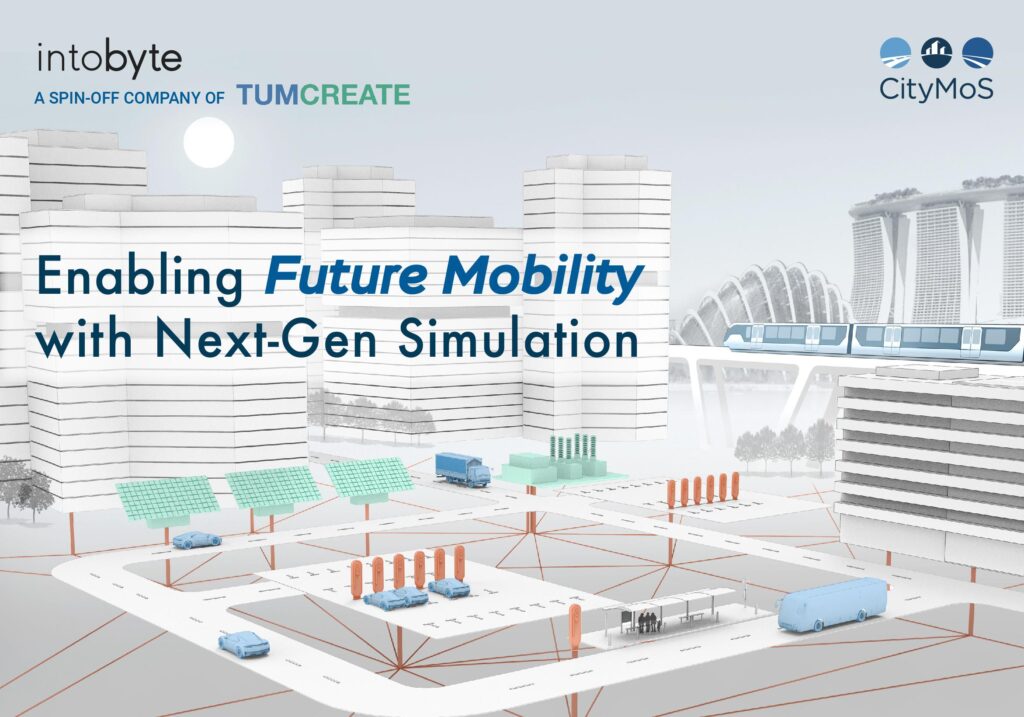 The CityMoS team invites visitors to stop by Stand MA28 to learn more about this innovative solution and explore how it can help cities in Asia and beyond to achieve their mobility goals. CityMoS can enable the electrification of transport systems and transform mobility networks across the globe. 
Don't miss this opportunity to see CityMoS in action and learn how it can help your city achieve its mobility goals.