CityMoS Website Launch Announcement
We are proud to announce the launch of our CityMoS website and even prouder to share with you, that CityMoS, our City Mobility Simulator, has matured from a research project to a market-ready mobility simulation product.
Visit our website at https://citymos.net/ for easy access to essential information on CityMoS, our high-performance digital twin solution for city-scale transport systems. Learn more about its capabilities and application areas, and explore our Case Studies, that feature how CityMoS is being used in complex real-world scenarios.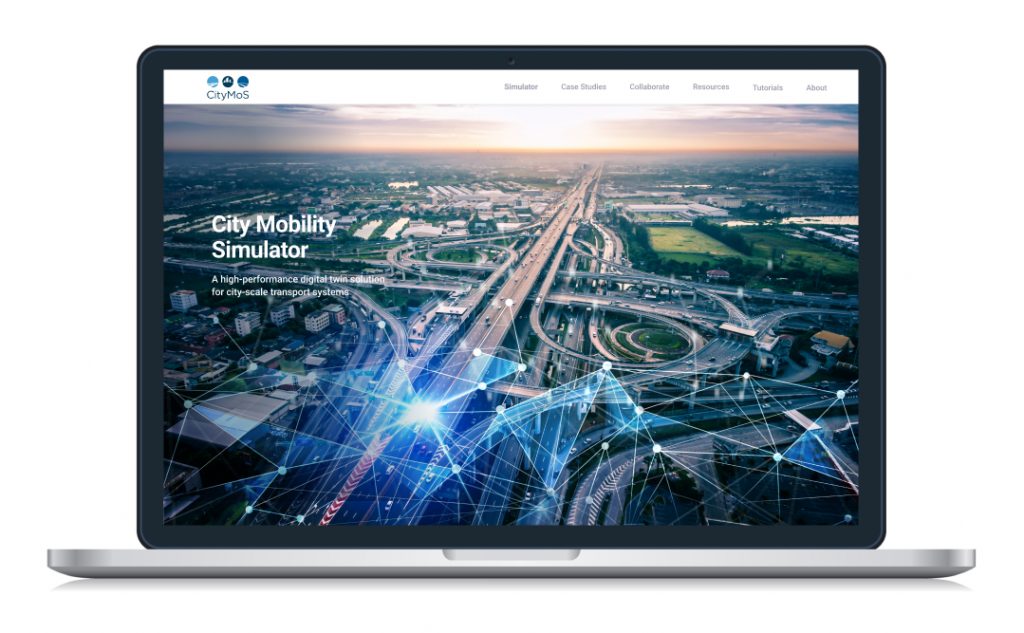 CityMoS combines beyond state-of-the-art modelling and simulation research with parallel computing techniques to deliver answers to a wide range of mobility related what-if questions. CityMoS paves the way for transitioning to greener and most-efficient transport systems by providing enhanced simulations that reflect complex real-world scenarios.   
Today, we are looking back at more than 10 years of CityMoS software development and tremendous advancements by a team of computer scientists, transport engineers and designers. We continue building onto our achievements and will leverage our experience and expertise to support your next mobility project.  
Reach out to us via info@citymos.net or get in touch via social media to find the answers to your mobility related questions.     
Follow us on social media to find out more about CityMoS and see what we are up to.